I've received my FitBit Charge for my 31 birthday as a gift from my wife. Since then, I do not take it off my hands, I love it!
As someone who haven't wore a watch for the past 5 years, I can definitely say that my FitBit Charge is different and has something special that made me wear a device on my wrist again. So let's explore it and understand what exactly it has.
A fashionable Wearable
First, the device looks beautiful. It is comfortable and has a slick design. Also, It is super simple for use and integration with a mobile device or computer.
The FitBit Charge has two sensors in it, an altimeter to measure altitude changes (it measures floors using a 10 ft as an average for calculating floors) and an accelerometer that measures movement. Combining both of these inputs with the data the users fill in when they sign up on the website, the device can calculate steps, calories, distance and floors climbed.
Furthermore, the device shows the time and date. Also, it can be connected via Bluetooth to a mobile device and then shows when someone calls.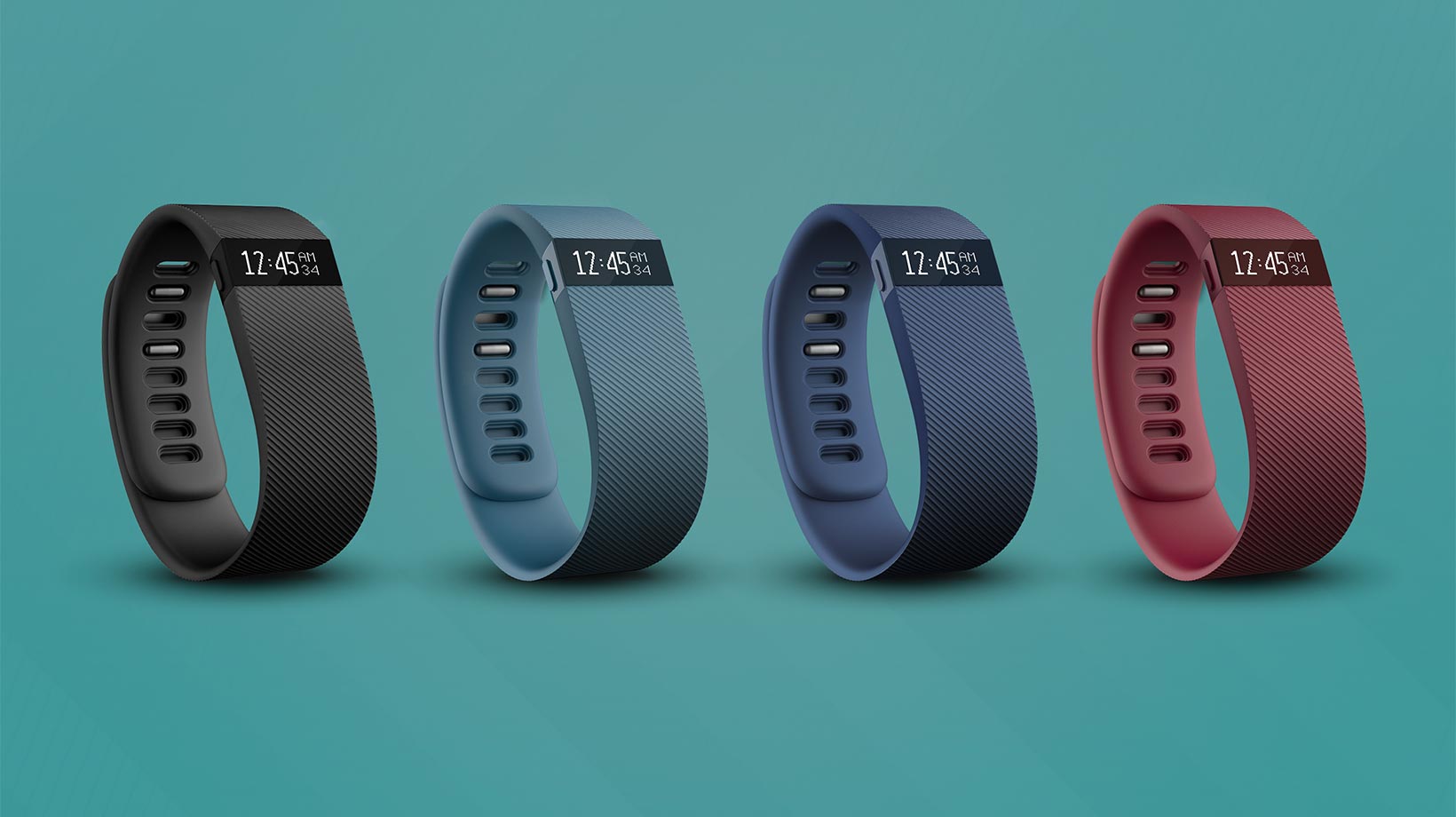 Beyond presenting this data to you live, the FitBit Charge is connected to a cloud based dashboard. There, every user can review its steps, activities, sleeping quality, calories, distance, calories intake, floors climbed and water consumed. these features can be analyzed on a hourly, daily, weekly and monthly basis.
Gamification
A huge component of the device popularity is its gamification component. Every user gets badges along the way based on his accomplishments (more than 100 floors a day, more than 15,000 steps a day, etc). In addition, one can define a number of steps a day as a goal (the defult is 10,000 steps). Once this number will be accomplished, the device starts to vibrate and flash its lights. In addition, via the dashboard one can compete with friends and compete against them in various aspects (steps, calories, etc).
Although this looks really simple it definitely works! I've found myself several times already walking in the streets at 11 PM in order to reach that 10,000 steps mark. Also, competing against others is always good for motivating ourselves to be active.
Also, as someone who trains for a marathon in November, the feature in which you can log your exercises is great as it allows me to follow my training and compare it to my training schedule.
Possible Upgrades
Although I think the device is great, there are still some upgrades that could be made for it. First, its accuracy is not always great (especially in relation to elevation) and it should be fixed. Second, the integration with a mobile device/ computer can be done only via Bluetooth.
However, altogether I like my new present a lot and would definitely recommend it to others!